Noodle Process | About NISSIN Group
To avoid risks related to production, the NISSIN FOODS Group is stepping up operations management under ISO 9001 (management systems for quality control and quality assurance) implemented at each plant and moving ahead with efforts to obtain ISO 22000 (food safety management systems) certification. On the basis of the ISO 22000 standard, we are engaging in integrated risk management from raw materials procurement to production and distribution and strengthening safety measures.
Clean, Efficient and Fast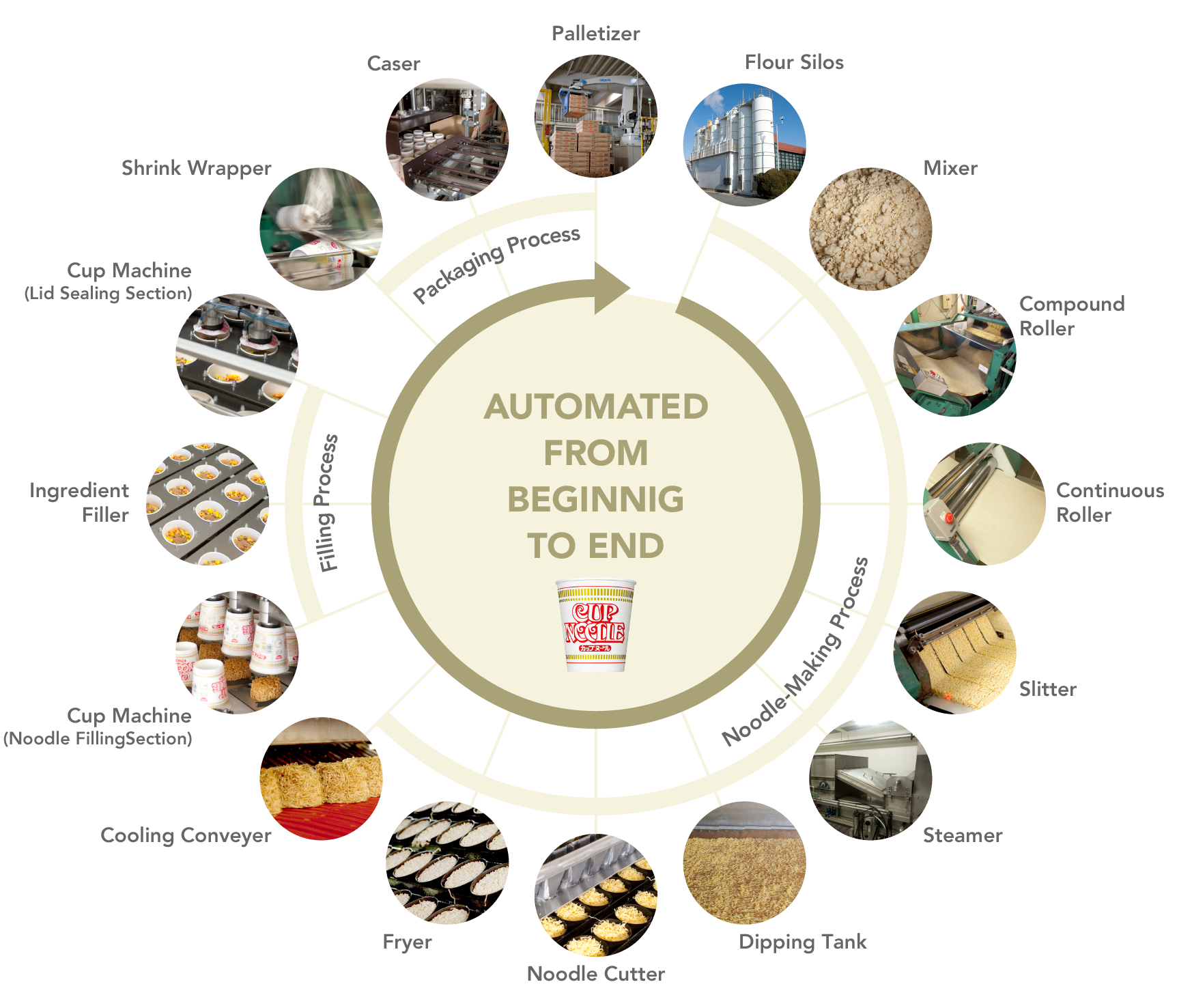 Our production plants achieve high-volume production of high-quality food products using production lines automated at every step, from flour input to the packaging of finished products. Here we introduce the processes involved in the production of Cup Noodles.